Hours of Operation: Monday - Saturday 10 AM - 5 PM
Closed Sundays
Telephone: 513-683-1666
Quilt Drop off Time 11 AM - 4 PM Daily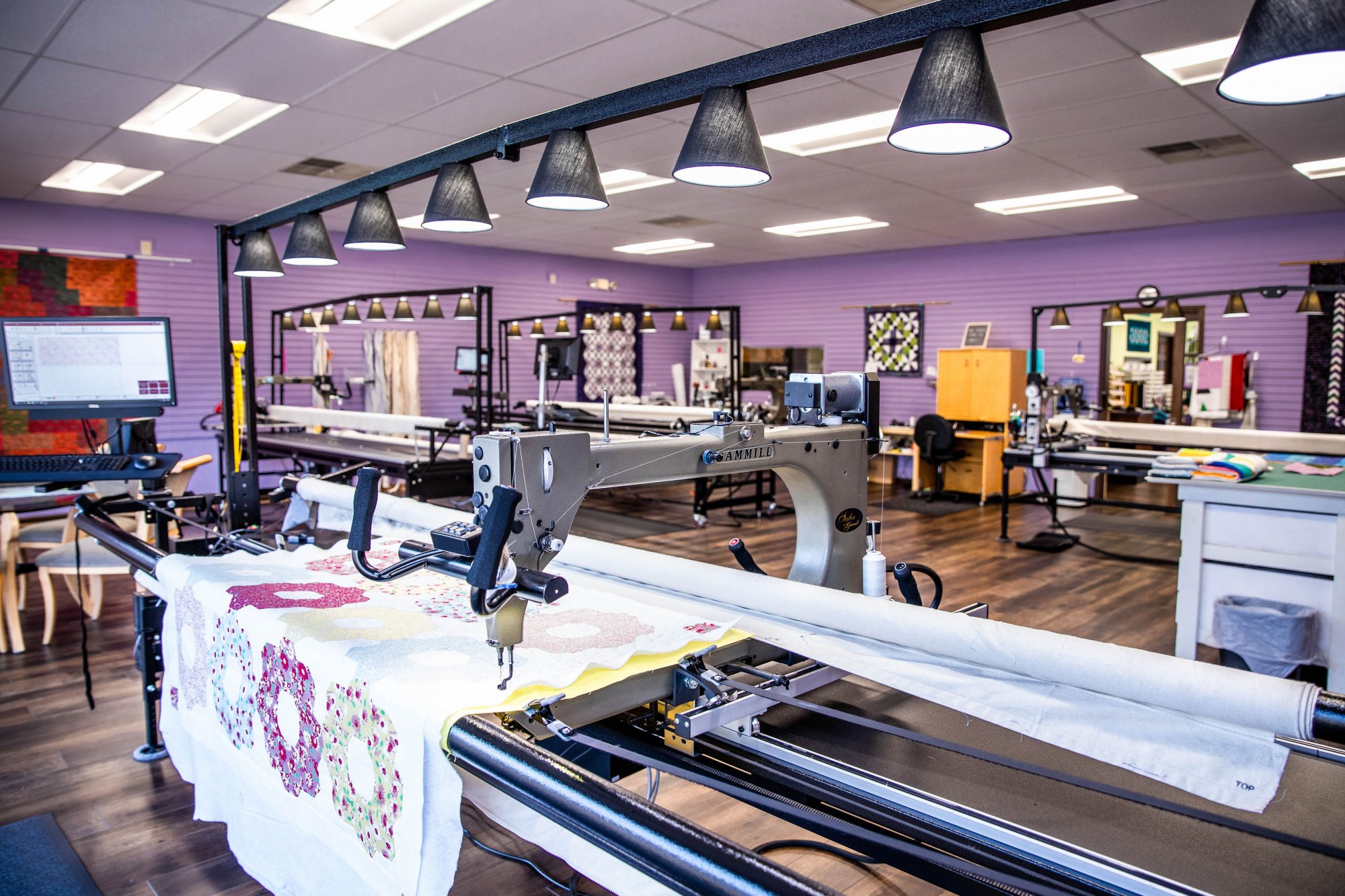 Services Offered:
We can professionally quilt your quilttop on one of our Gammill Longarm Quilting Machines. You select your thread from our extensive Superior King Tut line of variegated threads plus solids. We also offer a large selection of backing fabric if you have not already selected your backing. You are also able to select the pattern you wish to be used from our library of pattern or find a new one and we will partner with you on the purchase.
We offer free estimates - No obligation !
OR
Train to use one of our machines and enjoy the pleasure of quilting it yourself. Your training session will cover full instruction on how to prepare your quilt, load it on the machine and utilize key functions to quilting on the machine.
Essential Training Session: $100
Extra Set of Zipper Leads: $35
All training includes your Zipper Leads and will cover the basics necessary to successfully quilt your own quilt top.
Machine Rental - $35/hour
Machine rental includes help and guidance during your scheduled appointment.
Check us out on Youtube: YouTube Channel



The staff at The Workshop of The Quilter's Studio of Loveland includes:
Dawn Jackson, Carol Lang, Jane Lee, Kayla Etzkorn, Pam Geiling, and Jackie Hudnell